EXCLUSIVE: Media Requests for EPA Records Soar Under Trump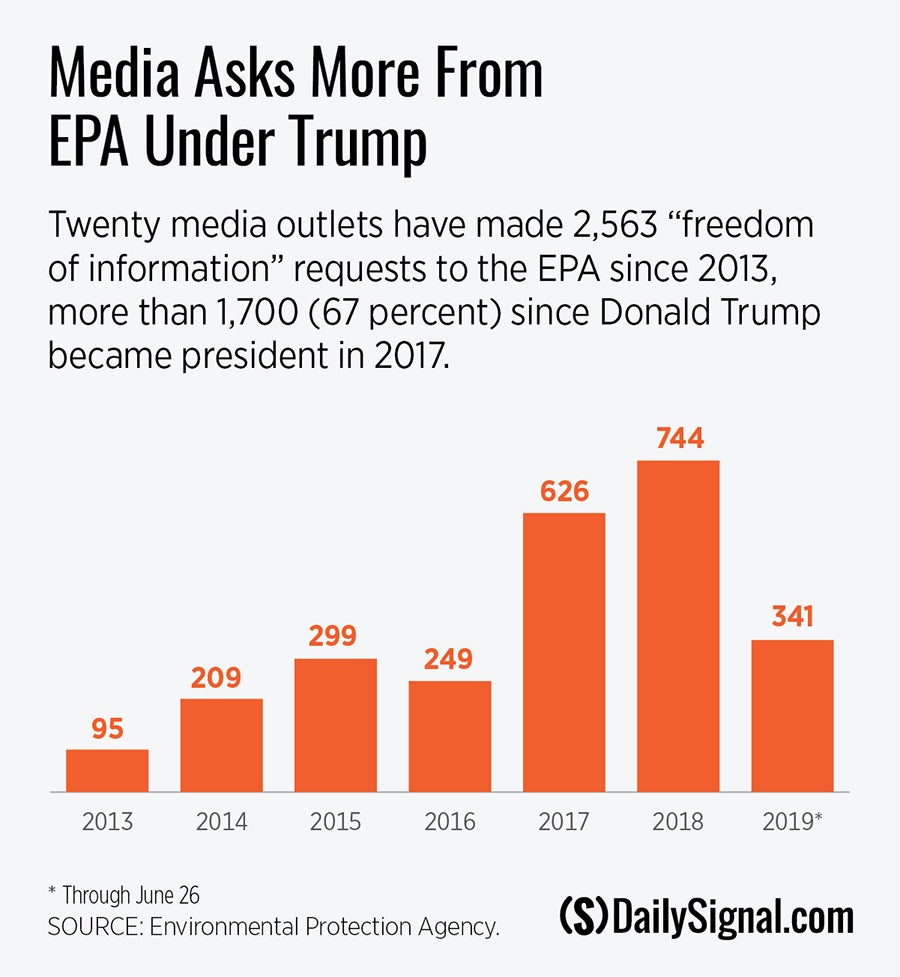 Major news outlets, seemingly more prone to investigative reporting in the Trump era, are much more aggressive in seeking records from the Environmental Protection Agency than they were in the final years of the Obama administration, The Daily Signal has learned.
ABC News, CBS News, the Associated Press, The New York Times, The Washington Post, and Politico are among 20 news organizations showing a large increase in Freedom of Information Act requests, according to EPA numbers obtained by The Daily Signal.
The 20 media outlets include not only news organizations with liberal perspectives but some, such as CNN, BuzzFeed, Mother Jones, and Huffington Post, that freely mix news coverage and left-leaning opinion.
According to the data, the biggest percentage increase in FOIA requests to the EPA by the 20 media outlets occurred between 2016, Barack Obama's last year as president and 2017, Donald Trump's first year as president.
The organizations made a total of 626 FOIA requests to the EPA in 2017, more than doubling the 249 requests in 2016.
Dating to 1967, the federal Freedom of Information Act requires disclosure, upon written request, of previously unreleased information and documents controlled by the U.S. government. Such requests–whether by a media …read more